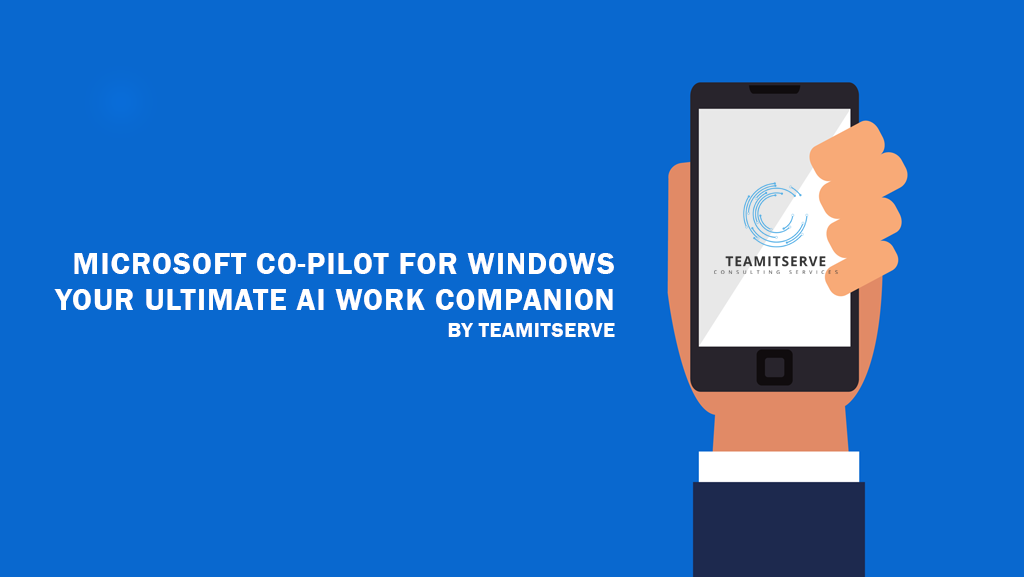 Hey there, tech-savvy readers! I am thrilled to dive into the latest game-changer in the tech world with you. If you have not already heard the buzz, Microsoft Co-Pilot for Windows is making waves in the industry, and I am here to break it all down for you.
First things first, Co-Pilot made its grand entrance into our digital lives in September 2023. Since then, it has been causing quite a stir among Windows users. But what exactly is it, and why should you care? Let us explore.
What is Microsoft Co-Pilot for Windows?
Imagine having a brilliant, tech-savvy assistant by your side 24/7, ready to assist you with work-related tasks. That is Microsoft Co-Pilot for you! This AI-powered marvel resides right in your Windows 11 Taskbar, ready to lend a hand whenever you need it.
How Does Co-Pilot Work?
The magic behind Co-Pilot lies in its use of large language models (LLMs) and access to your organization's data. This AI is like a digital Sherlock Holmes, deciphering your intentions and the context of your tasks. You can chat with Co-Pilot using natural language, whether you are typing or speaking, and it responds with insights, suggestions, or actions. The possibilities are endless:
Need a summary of that lengthy web article? Co-pilot got you covered.
Struggling with that blog post introduction? Co-Pilot can help you craft a catchy headline.
Working on a presentation? Let Co-Pilot create stunning visuals for you.
Hate scheduling meetings or following up on emails? Co-Pilot will do it for you.
Hunting for a specific file? Co-Pilot's your digital detective.
Why Co-Pilot is a Game-Changer?
Here is where it gets exciting. Co-Pilot is not just a time-saver; it is a game-changer for your productivity and skill development:
Save time and reduce the grind with Co-Pilot handling repetitive tasks.
Elevate your work quality with Co-Pilot's feedback and guidance.
Learn new skills and best practices by watching Co-Pilot in action.
Keep your focus and stay organized with Co-Pilot as your trusty sidekick.
How to Get Microsoft Co-Pilot for Windows?
If this sounds like the AI companion you have been dreaming of, you are in luck! Co-Pilot is currently available exclusively on Windows 11. Stay in the loop by joining the Co-Pilot community for the latest updates and engaging discussions.
In a nutshell, Microsoft Co-Pilot for Windows is the tech industry's answer to smarter, more efficient work. It is your everyday AI companion, helping you achieve more with less stress and more fun. Welcome to the future of work!
TeamITServe is an acclaimed provider of IT solutions that has established itself as a trailblazer in delivering advanced and inventive business process solutions with a global standard in the United States.